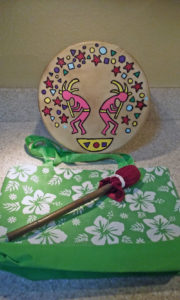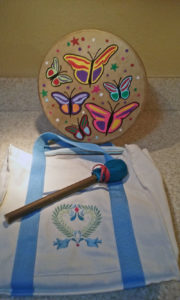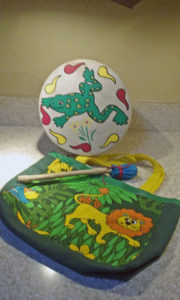 Drum Arizona has partnered with senior residents of Sun City and the Sunshine Angels to provide children who are living in Sunshine Residential Group Homes in Maricopa County with the opportunity to participate in a community drum circle. Afterward, the children  receive their own hand painted Native American style frame drum, drum beater and drum bag. The children can then explore ways to share their drumming with others or just drum for relaxation, stress reduction, and self-expression.
Volunteers are needed to make, paint and/or distribute drums to children living in group homes. Call Dr. Lydia A. Woods at 623-219-9143 or click here to send her an email.
We appreciate even the smallest donation. Please give what you can. A gift of $300 will sponsor drums for one group home.  Thanks!
Sponsor One Group Home: $300.00
Note: We are in the process of applying for 501(c)(3) status.